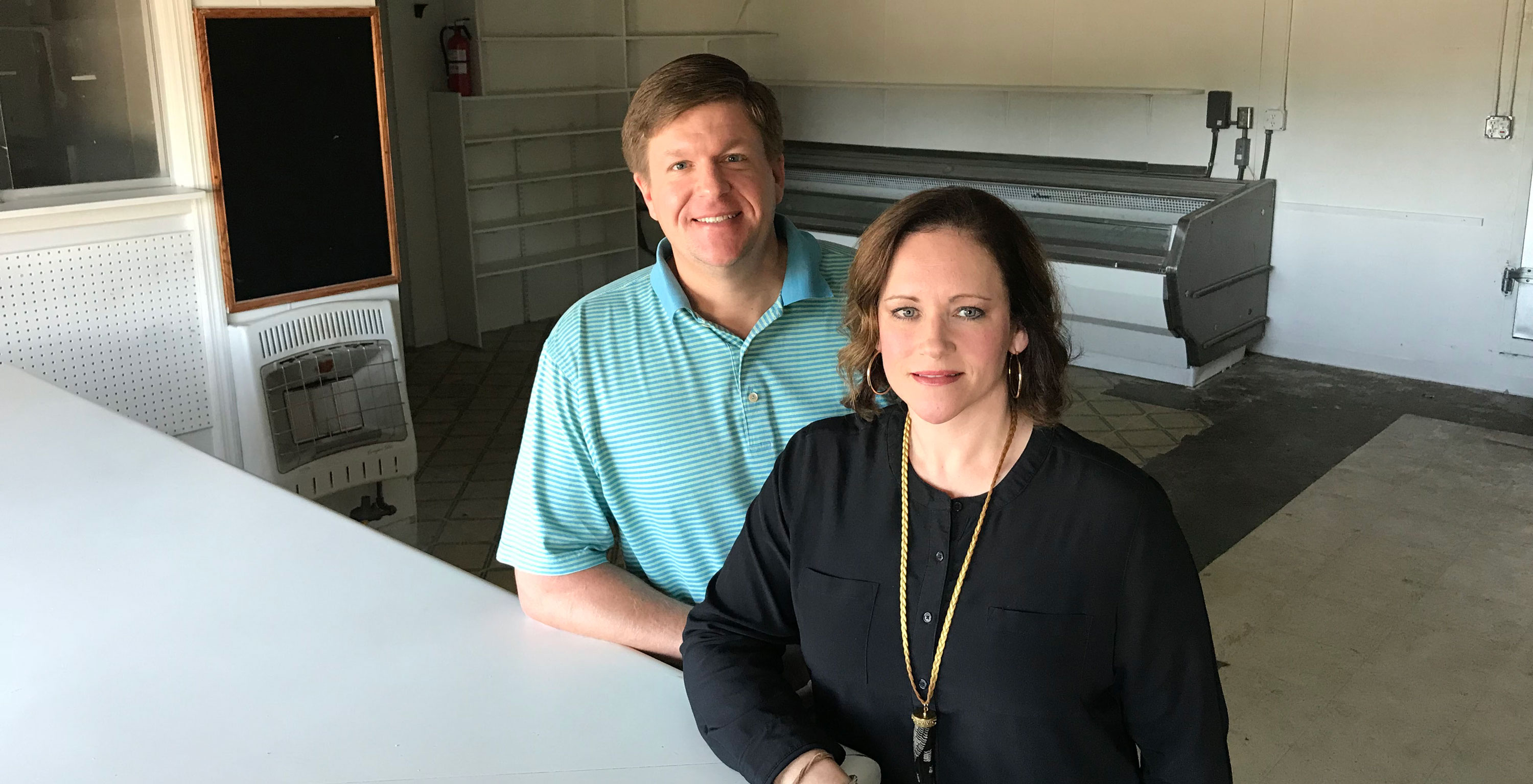 Meat The Browns
A family tradition continued…
Welcome to Brown's Meat Market! Our family has generations of experience in top quality meats, and we are excited to offer something for everyone here in Spartanburg. As a 4th generation butcher I come from a long line of meat processing professionals that have been plying their craft for almost 80 years here in the upstate.
My wife, Blair and I have raised our two children here, and love being a part of this community. We want to give a little something back, in our own special way. We are here for the locals, to impart an understanding about what we are all eating, and to provide the most quality meats at family-friendly prices.
We hope you'll come visit us early and often, because we want our butcher shop to truly be a place where Spartanburg can #meatlocal.
"If meat makes the meal, a great meal it will be!"
–Lance Brown
Bundles
16LB. BUNDLE - $75
$75
4lb. Ground Beef
4lb. Pork Chops
4lb. Cube Steak
2lb. Bacon
2lb. Sausange
20LB. BUNDLE - $99
$99
5lb. Ground Beef
5lb. Pork Chops
5lb. Beef Stew
5lb. Cube Steak
30LB. BUNDLE - $125
$125
10lb. Ground Beef
5lb. Beef Stew
5lb. Pork Chops
5lb. Sirloin Steaks
5lb. Chicken Strips
50LB. BUNDLE - $170
$170
10lb. Ground Beef
8lb. Beef Stew
10lb. Pork Chops
5lb. Sirloin Steaks
10lb. Hot Dogs
5lb. Chicken Strips
2lb. Sausage
BREAKFAST BUNDLE - $58
$58
4lb. Sausage
4lb. Boneless Chops
4lb. Bacon
GRILLER BUNDLE - $125
$125
6.75″ Ribeyes
6.75″ Tbones
6 Pork Chops
2 Slabs Baby Back Ribs
COOKOUT BUNDLE - $60
$60
30 .25lb. Burger Patties
50 Hot Dogs
5lb. Chili Now Open:
Monday-Friday: 10am-6pm
Saturday: 9am-5pm
Sunday: Closed
Other Information:
© Brown's Meat Market 2017
Website designed by: Arrowhead Design Co.
Photography by: Sarah Petty